Rathtars were a vixus-like dangerous creatures that slithered on land. It can ensnare its victims and pull them into its mouth.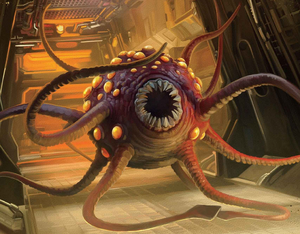 History
Thirty years after the Battle of Endor, Han Solo transported three rathtars aboard his Baleen-class heavy freighter, the Eravana.
Finn was almost killed by one but Rey saved him at the last second by slamming a door on the tentacles of rathtar.